Aluminum Spa Covers: The Number One Resource in Spa Cover Lifters and Outdoor Hot Tub Accessory - Call us at 800 204-6958 or email us at uscovers1@yahoo.com
Our Aluminum Spa Covers are a perfect choice for "in-ground" Spas.  They come in many colors to enhance the beauty of your backyard, keep debris out and chemicals in.  Pool and Spa builders recommend our covers for safety, strength, durability and "Will Not Sag" like other types of covers will
With our quality lids, we make sure that your home is safe from active children and pets!
Aluminum Spa Covers is your number one resource for the best hot tub covers, lids, spa cover lifters, and hot tub accessory cover. For over 20 years, we have made a name in the spa cover lifters and accessory hot tub covers industry as the best in the business. With superb quality of hard winter lids, we make sure to provide only quality that is in par with the best.
We offer high quality spa cover lifters and the best indoor and outdoor hot tub accessory covers for the best price. We also make sure that our products can be aesthetically appealing especially when it comes to your outdoor hot tub. Our hard winter covers are perfect especially for the cold season providing you with both function and appeal.
WHAT IS THE COVER MADE OF?
The cover is made from an aluminum and foam sandwich core.  The top surface is aluminum with a baked on enamel painted finish (like the hood of a car).  There are seven designer colors available to coordinate with most spa and backyard color schemes.  The inside is foam for insulation.  The hard aluminum top and bottom are embossed to hide scratches and maintain the quality look of your cover through out the different seasons from summer to winter for many years to come.  The outer edge is anodized aluminum for longer lasting beauty.  The seal works much like a refrigerator, with a positive suction on level surfaces.  The seal must be measured to sit flush on a flat surface to seal, this also keeps the aluminum edging from scratching acrylic spas.
WHY AN ALUMINUM COVER, WHY NOT ANOTHER VINYL?
This is a longer lasting cover.  It will withstand the abuse from large dogs, cats that scratch, and rodents that use the foam and vinyl for nesting material.  Also those mildew and smell problems are no longer there.  Protection for your customers' kids may be an overriding consideration when recommending the Aluminum Spa Cover.  Snow loads and weather considerations caused the vinyl covers to taper their covers, and this still didn't work.  The weather problems don't effect our superior aluminum covers.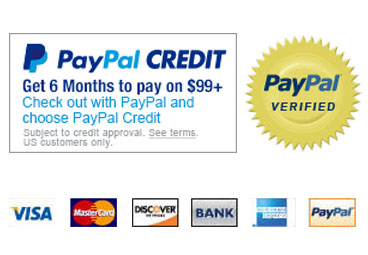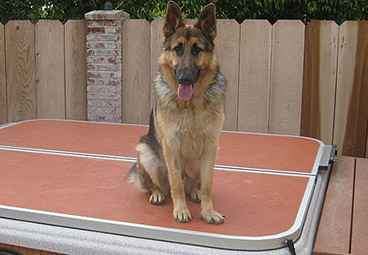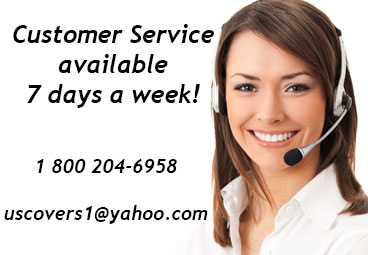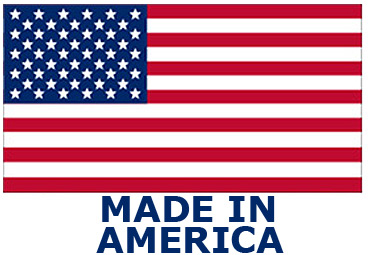 Hot Tub Covers Made in USA
We manufacture covers for all hot tub models including Sundance Hot tub covers, Cal spa covers, Hot Spring spa covers, Jacuzzi Hot Tub covers, Caldera spa covers. Catalina spa covers, speaker hot tub covers and Islander Spa Covers.
3185 Chicago Avenue, Riverside, California 92507